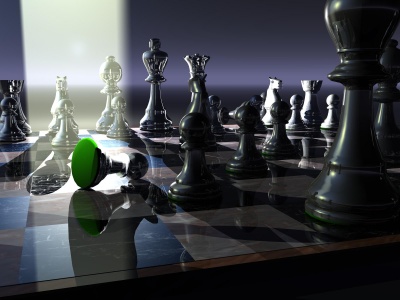 Asian stocks have been the first to quote the ECB's decision to act decisively in the secondary debt market and after the support of the G7 finance ministers to ensure the stability of international financial markets.

And they have made deep cuts that exceed 2% for the Nikkei Stock Exchange Tokyo lost 5.4% last week, its worst run since March 11, and 3% for the MSCI Asia-Pacific while there was a new surge in assets considered refuge in times of financial turbulence. The gold goes up and redial to reach the highs $ 1,700 an ounce and the Swiss franc sets new high against the dollar at 74.85 cents.

The loss has also dabbled in the Australian stock exchange. The S & P / ASX 200 was left more than 2% and Kospi South Korea, more than 5%. In Hong Kong, the Hang Seng tumbled 4%. The Chinese Shanghai Composite was down nearly 5%.

U.S. stock futures also anticipate downward movement in the United States with falls of 2.5% for the Standard & Poor's after losing the last two weeks of 10% into negative territory since January.

The joint statement by the G7 finance charge, which held a teleconference urgent to support international markets failed to stem the decline of the parquet Tokyoites, who moved in the negative from the early stages of negotiation.

The meeting was called to alleviate the impact on the markets of the U.S. debt downgrade by Standard & Poor's persistent fiscal problems in the eurozone.

"The decision by Standard & Poor's is a signal to investors. A call on in the level of risk that exists in the markets," said a gesture of BlackRock to Bloomberg. "They do not sell U.S. bonds. Buy it. Sell shares. Nothing has changed regarding the level of risk of U.S. bonds," he adds.
Comentarios » Ir a formulario