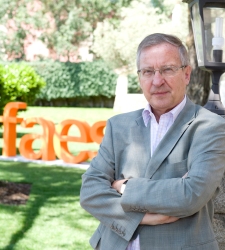 Last Minute
Juergen Donges, an adviser to Merkel, expected a rate hike difficult to digest for Spain

Friday, June 17, 2011, 22:47

He claims that the country has not yet overcome a difficult situation

Hispanic-German economist Juergen Donges, an adviser to German Chancellor Angela Merkel, envisages a rise in interest rates in Europe will be difficult to digest for Spain, while Germany take on with ease.

"If the European Central Bank raised rates, as I think it will, the German economy can digest it easily, while for other countries like Spain will be harder to digest," said the European Trobada the Pyrenees, which brings together about 400 Catalan businessmen in La Seu d'Urgell.

Juergen Donges, who chaired the economic council of the German governments of Helmut Kohl and Gerhard Schroeder, has pointed out that the message of the European Union by ensuring that no country would not suspend payments have the "perverse incentive" that some states argue that can spend more.

Financial institutions, from their point of view, act as "persists for financial institutions temptation to grow sprees for a systemic relevance, to be so large that they can not be dropped," he says.

Spain, according to Juergen Donges, is not yet out of a delicate situation.
Comentarios » Ir a formulario