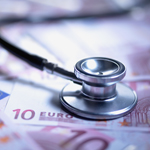 The eight sacrifices of Portugal to quench the thirst of austerity in Europe

The eight sacrifices of Portugal to quench the thirst of austerity in Europe
A bailout has implications for a country. Portugal, the country's economy in a permanent stalemate, will face tough adjustments and must make some important offerings to satiate the thirst of austerity in Brussels.

In particular, the aid plan, to 80,000 million euros (100,000 million), bind to Lisbon to take budget cuts and two major divestitures to capture revenue. But above all, Portugal lost the economic independence it had before the rescue. The painful road to recover some measures include traumatic for the average citizen Portugal. These are the eight most important

1. Health: The EU calls on Portugal to cut health spending by 550 million euros by 2013 with measures such as reducing by 10% of physicians overtime or increased use of generic drugs.

2. Education: the cut is estimated at 195 million euros and suggests measures to achieve the rationalization of the school network or reducing staffing requirements.

3. Gold's central bank has a reserve of major bullion. According to Bloomberg, no less than 382 tons, or 12.3 million troy ounces, reaching a market value of 18,800 million dollars at current prices.

4. Privatization. He also has other units available for sale for which you can find a buyer immediately. These companies include the airline TAP, the EDP power or electricity network manager REN. Could also seek buyers for Aeroportos de Portugal (the equivalent of AENA). Could get up to 5,500 million from the sale of businesses European groups.

5. Officials are not reset. The salaries of civil servants would be frozen until 2013 and will limit new contracts to achieve staff reductions of 1% annually in the central administration and 2% annually in local and regional levels in the period 2012-2014. This means about 8,000 fewer officers per year.

6. Scissors to higher pensions. The program also provides for consolidation to reduce pensions above 1,500 euros to achieve savings of at least 445 million. The rest, except the lowest, be frozen in 2012.

8. Unemployment is reduced. The duration of unemployment benefit will be reduced from the current 3 years to 18 months and will drop the maximum amount of 1,257 euros per month to 1,048. Severance pay decreases from 30 to 20 days per year worked.
Comentarios » Ir a formulario